How to choose the best gift for your boyfriend
Photo by Katerina Holmes on pexels.com
To be honest, no one has a real answer to the question of how to choose the best gift for your boyfriend. We are all simply individuals and like different things. Although, there are many general things that men and women can both like. If you are in a rush, our tips below can help you decide which gift is ideal for your boyfriend!
Consider the length of your relationship.
Consider how long you've been dating before making a decision. In the early stages of a relationship, presents like pricey jewelry could seem excessive. When selecting a gift for his birthday, the length of the relationship is very important. Be imaginative but more modest. For relationship anniversaries or exclusive occasions, choose valuable gifts. 
Consider the importance of the occasion. 
On the other hand, even if you've been in a relationship for years, you don't need to buy exclusive gifts for every occasion. A fresh few months into a relationship isn't nearly as impossible as a one-year, for example. In general, you ought to be aware of how significant a gift-giving occasion will be to your lover.
 
Your gift's size and value should closely correspond to that. An anniversary, a birthday, a promotion at work, an award or some other minor successes are not occasions for identical gifts. Sometimes it's okay to give an expensive perfume, a quality pen, or tie that can excite and be the ideal choice.

Photo by THIS IS ZUNon pexels.com
Think like a guy!
Just because you think your partner needs a refreshing face mask, a set of cotton towels, a fruity summer mist, or yellow moccasins doesn't mean they do! Moreover, you ought to buy what he wants rather than what you want. So, think like a guy!
Let's think about the "man stuff" if your lover did not offer any helpful ideas. What kinds of items, if you were a male, would you buy for yourself? You might come up with some masculine good ideas that real men would like. A new razor, cologne, coat, video game, or music album would be a much better idea.
Consider an experience instead of a product.
Many people have abandoned traditional gift-giving in favor of purchasing experiences for their loved ones. For instance, you may give your partner tickets to see his favorite rock band live instead of a store-bought item. Gifts don't always have to be physical goods.
Giving someone an experience rather than a material gift can express a lot of love. Giving your loved one ticket to a concert, sports, or performance can create wonderful memories they'll always cherish. Besides, such a gift can be enjoyed together!
Photo by Tan Danhon pexels.com
Simply get him what he wants.
Overthinking can ruin your mood and ideas. Simply pay attention to him and listen to him when you are spending time together. Look for items that he browses in stores, items that he frequently discusses, or items that he claims to require. You should pay close attention to the items he wants to purchase but instead puts them back on the shelf. If the budget allows it, simply get him what he wants.
A subscription box is guaranteed to be a good gift!
A subscription box is one of the best gift ideas for a boyfriend in 2022! This kind of present has gained so much popularity that according to statistics, the subscription box market generated $2.6 billion in 2015, while In 2020, the highest-paid subscription box category was food and meal kits. Unlike women, men tend to have more active subscriptions at once.
The mission of BREO BOX is to curate and deliver to your doorstep a premium, one-of-a-kind, seasonal box aimed to elevate your lifestyle. It's a great gift for people who love all things technology, fitness, home, and lifestyle. More than simply a box, BREO BOX offers a brand-new method to discover things you never realized you needed at an unbelievable price.
Be Sherlock Holmes.
Sometimes you have to use Sherlock, Poirot, or Horatio Kane's thinking skills and find out what your companion has recently been seeking. Let's go back in time or think about what you two have been discussing. Has he ever made any references to his interests, or hint about what to purchase him for his birthday?
If possible, see which subjects or experiences are googled the most. Follow him to see if he reads about any trends or news about new gadgets. All this can help you in choosing a gift.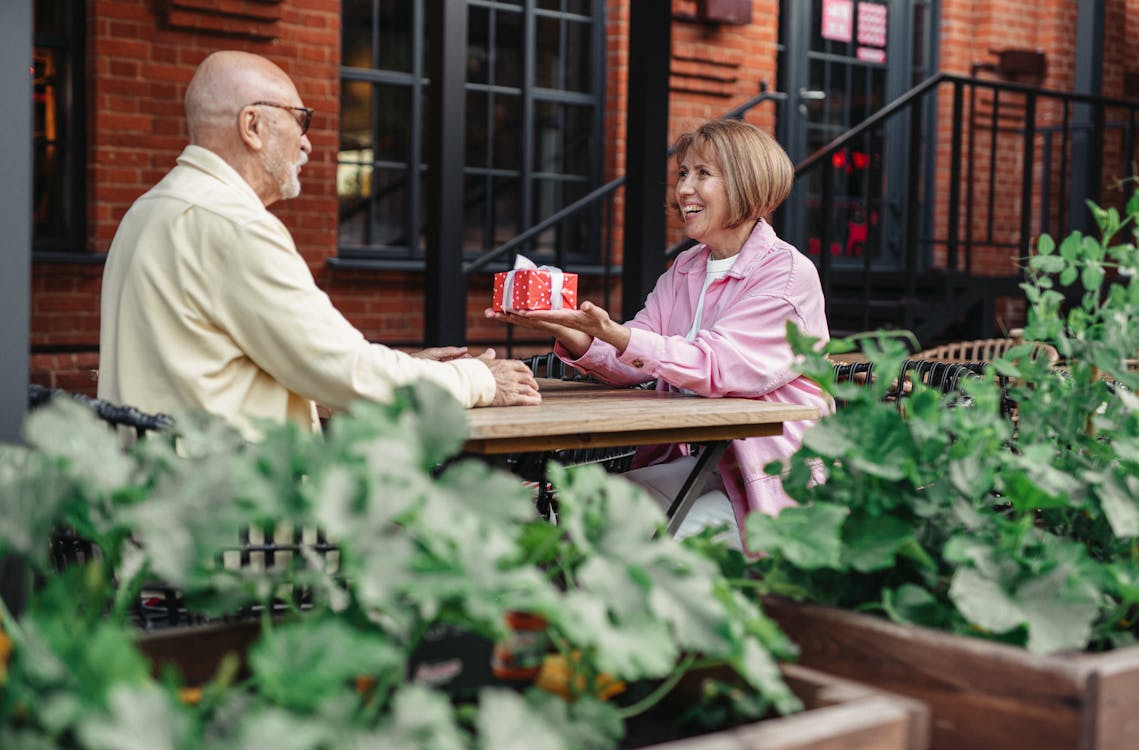 Ask his friends for advice.
What's wrong with asking a friend for help? If your partner has close pals, they can have a different viewpoint on the subjects he's currently most interested in. If you discuss it with them when your boyfriend isn't present, you might learn more about what you'll ultimately be gifting him. Even if they don't know, they might be able to recommend some appropriate presents.
Organize an online gift.
If you can, why not take advantage of the Internet? Not only can you find the perfect gift for every occasion and person online, but you can arrange delivery and more. Make sure you arrange something like this in advance and that the recipient is home for the delivery. If you don't have time to organize a gift yourself, choose BREO BOX.
 
The goal of the BREO BOX to hand-pick and send you a premium, one-of-a-kind, seasonal box that will improve your living. For those who adore everything related to technology, fitness, homes, and lifestyle, it is a wonderful gift. Every BREO BOX is carefully curated, paying close attention to current trends and seasonal shifts to make sure it improves your way of life. This amazing lifestyle subscription box will be delivered in time at your door!
If nothing works – ask him what he wants!
When it comes to gifts, people are afraid to ask the recipient what they want. That's a pretty good plan! Ask him what he wants for his birthday if you are having trouble deciding what to get him. You can politely ask him, "What would you like for your birthday?"
He will be providing you with suggestions for birthday gifts that you can use. That's a pretty good plan! Ask him what he wants for his birthday if you are having trouble deciding what to get him. In this case, the element of surprise disappears, but you will surely buy the perfect gift.