A new box delivered every season (3 months)
Pay-Per-Season or save more with our Annual Plan!

First Box: Welcome Edition
First Box: Welcome Edition
Auto Renews | Cancel Anytime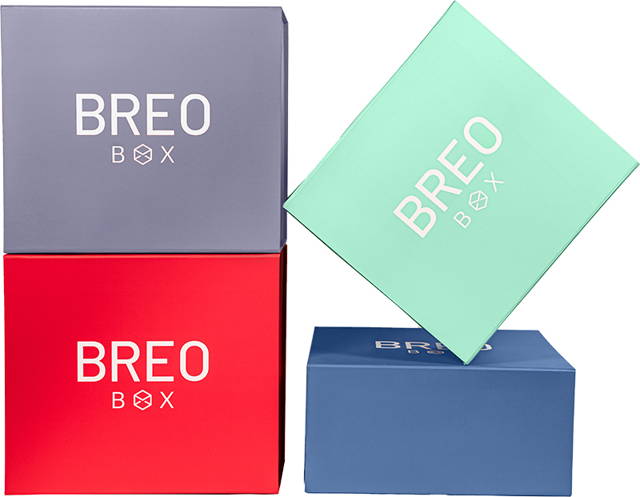 Up to $1,200+ in total value

Save ~10% vs Seasonal Plan

First Box: Welcome Edition
Auto Renews | Cancel Anytime
*Free Shipping in Contiguous US Only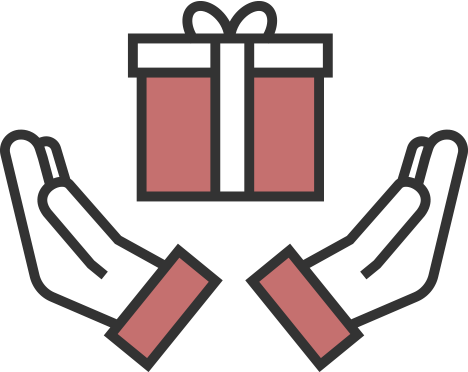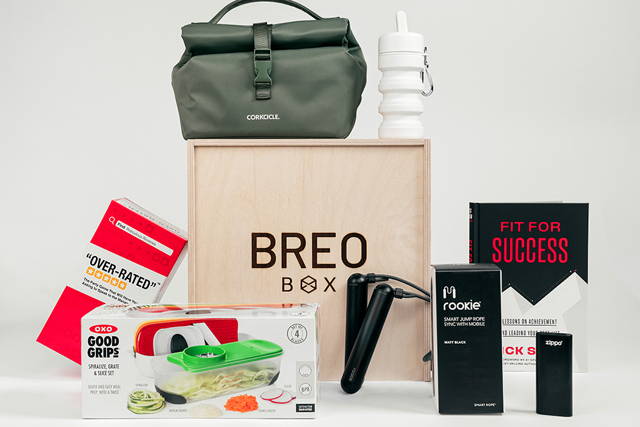 The Spring 2021 Edition Box
Tangram SmartRope Rookie (Smart Jump Rope)

Zippo HeatBank 3 Hand Warmer & Power Bank

OXO Good Grips Spiralize, Grate & Slice Set

Corkcicle Nona Roll-Top Lunch Box

Fit For Success by Nick Shaw, Founder of Renaissance Periodization

Trip Wipes Liquid Gel Soap



Over-Rated™ (From the creators of What Do You Meme®)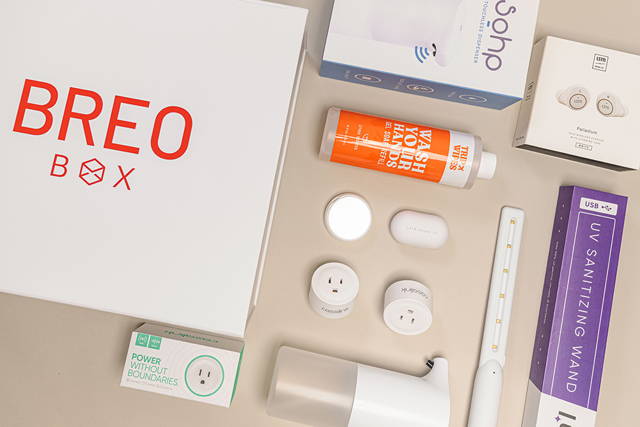 Sohp Touchless Dispenser

LSTN The Palladium True Wireless Earbuds



Lume UV Wand
Coffee Cookie Warming Device
Casalink Smart WiFi Plugs (2-pack)
Trip Wipes Liquid Gel Soap
The Fall 2020 Edition Box
Smart Loq Biometric Padlock
FRESHeTECH Light Therapy Lamp
YETI Rambler Mug 14oz
OXO Punctual Egg Timer
OXO Sweep & Swipe Laptop Cleaner
Tooletries "The Arnold" Hook
Tooletries GOBRUSH Portable Toothbrush
Trip Wipes Travel Foam Hand Soap
The Summer 2020 Edition Box
Keysmart CleanKey
RhinoMed Mute Nasal Dilator
Ace of Spades Mini Projector
Oniva Blanket Tote Outdoor Picnic Blanket
MYO rykr roll
The Hip Circle by Approach Apparel
Veho TA-8 In-Car Cradle + Charger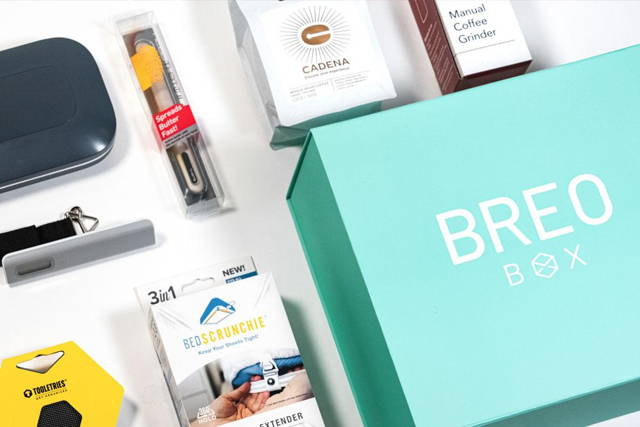 The Spring 2020 Edition Box
PhoneSoap PRO

SPREADTHAT! II Self-Warming Butter Knife

The Body Scrubber by Tooletries
Sous Shop Coffee Grinder
The Bed Scrunchie
Greater Goods Digital Luggage Scale
Cadena Whole Bean Coffee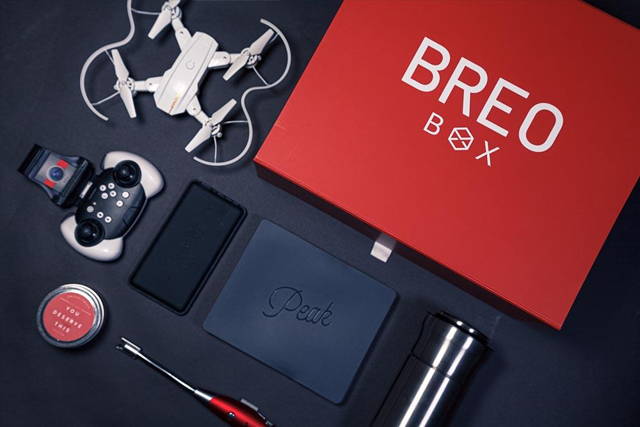 The Winter 2019 Edition Box
Ekho HD Video Drone



Detroit Wick Candle
Tesla X ARC USB Candle Lighter
Ace Of Spades Wireless Power Bank
OXO Steel Press & Pour Cocktail Shaker
W&P Design Crushed Ice Tray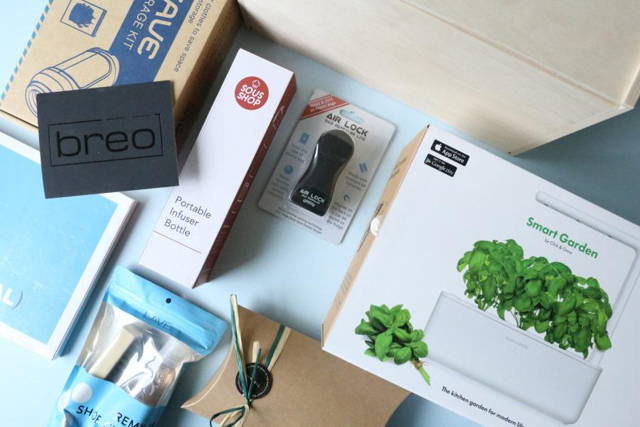 The Fall 2019 Edition Box
Click & Grow The Smart Garden 3



Dr. Save Vacuum Travel Kit + 4 additional storage bags
Sous Shop Tea on the Go Infuser Tumbler
TeaHaus Tea Sommelier Curated Tasting Set
W&P Design "The Yoga Man(ual)" by Jen Murphy
FRESHeTECH Air Lock Lite Bag Resealer
LAVE Gallery Classic Shoe Care Kit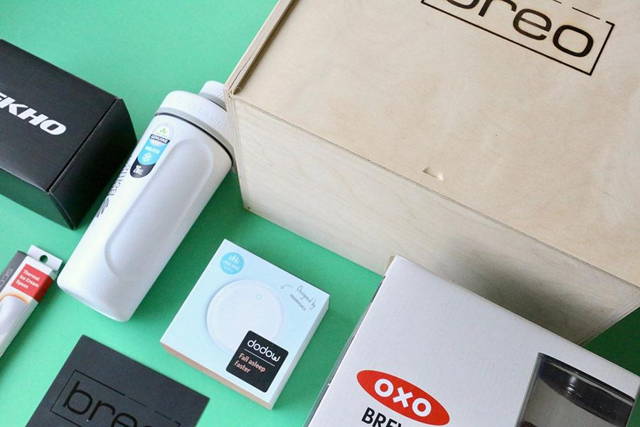 The Summer 2019 Edition Box
Ekho Sports & Action Waterproof Camera



OXO Good Grips Cold Brew Coffee Maker
Dodow Sleep Aid Device
BlenderBottle® Radian&trade Insulated Stainless Steel Shake
THAT! Inventions ScoopTHAT! Li'l Dipper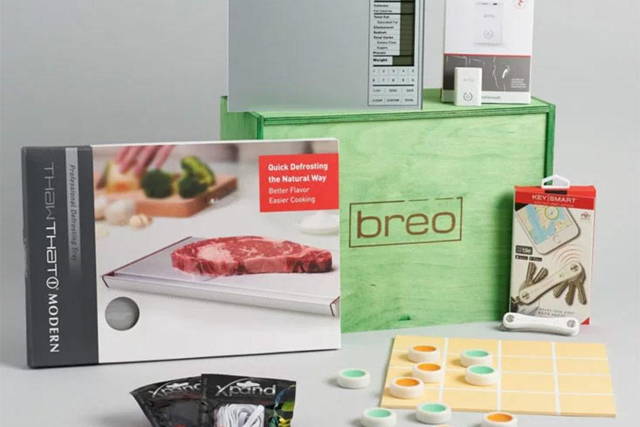 The Spring 2019 Edition Box
KeySmart Pro™ with Tile™



AirFlys Wireless Audio
Perfect Portions Scale
ThawTHAT! Modern Defrosting Board
Switch Board Game by Weller & Sons
Xpand Original No-Tie Lacing System (2 pairs)
Understanding Healthy Eating eBook & Renaissance Kitchen eCookbook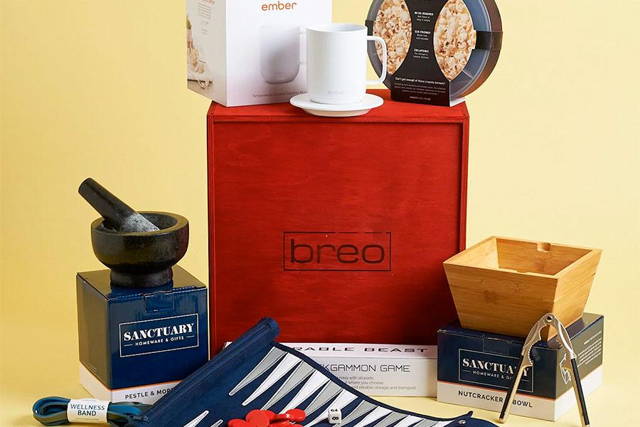 The Winter 2018 Edition Box
Ember®: The World's First Temperature Control Mug™



The Popper
Wellness Band
Roll-Up Backgammon Set
Mortar & Pestle Set
Nutcracker & Bowl Set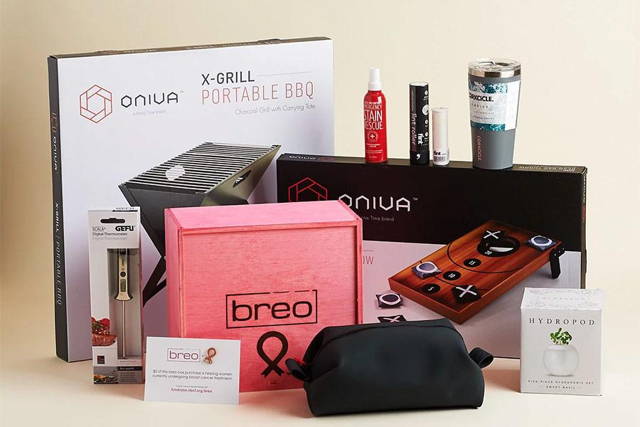 The Fall 2018 Edition Box
Oniva X-Grill Portable BBQ



Oniva Mini Bean Bag Throw
Corkcicle 16 oz. Waterman Edition Tumbler
Gefu Digital Thermometer
W&P Design Hydropod
Tooletries Koby Bag
Flint Lint Roller & Refill
Little Red Bottle Emergency Stain Rescue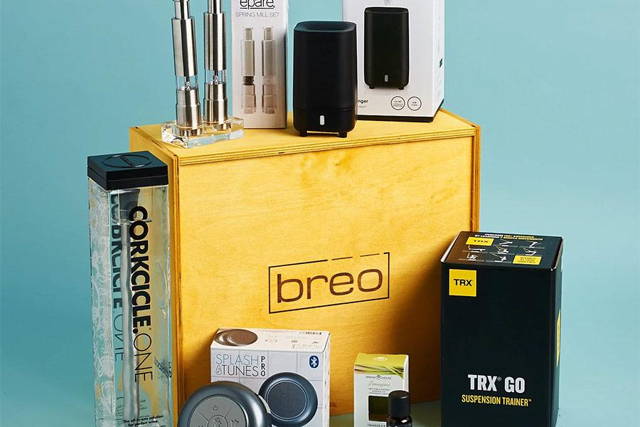 The Summer 2018 Edition Box
TRX Go Suspension Training System
Fresh e Tech Splash Tunes Pro Metallic Limited Edition
Corkcicle ONE
Serene House Travel Diffuser & Oil
Serene House Lemon Grass 100% Pure & Natural Essential Oil
eparé steel spring salt & pepper grinder set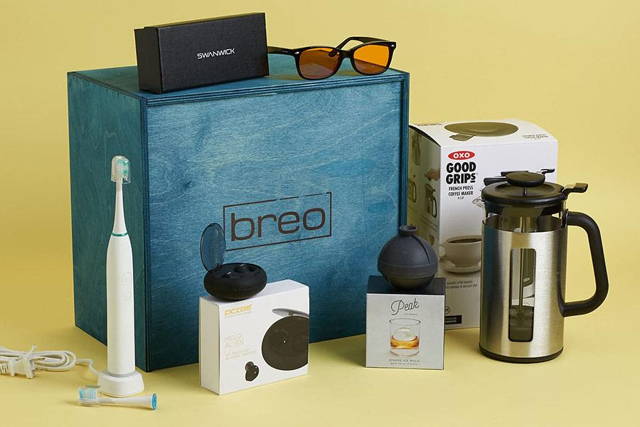 The Spring 2018 Edition Box
OXO Stainless Steel French Press
Alien E10 Wireless Earbuds
Greater Goods Balance Sonic Toothbrush
Swanwick Sleep Blue-light Blocking Glasses
W&P Peak Single Sphere Ice mold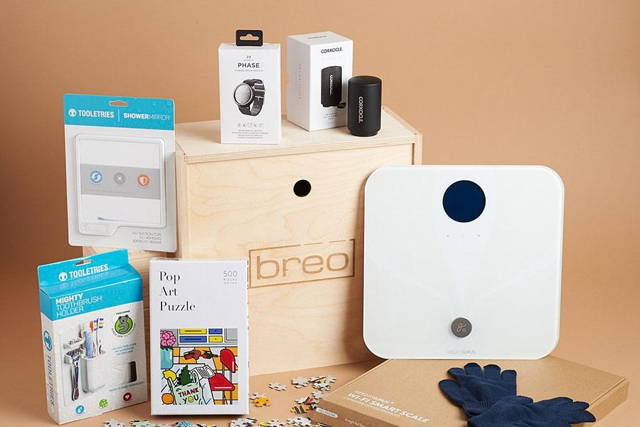 The Winter 2017 Edition Box
MisFit Phase Hybrid Smart Watch



Weight Gurus WiFi Smart Scale by Greater Goods
W&P Design Pop Art 500-Piece Puzzle
Corkcicle Decapitator
Tooletries Toothbrush/Razor Organizer + Shower Mirror Bundle
iGlove Touchscreen 5-tip Gloves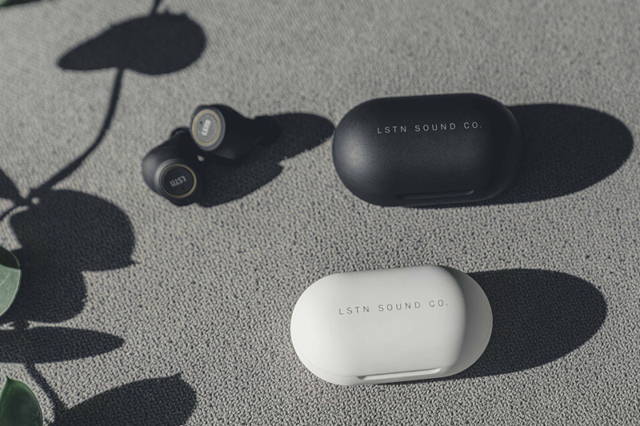 LSTN Sound Co. "The Palladium"

Wireless Earbuds
$129 Retail Value

Big sound, small earbuds. The Palladium by LSTN Sound Co. are some of the best true wireless ear buds on the market. Using the latest Bluetooth 5.0 technology, these earbuds are IPX4 water resistant, have over a 3 hour battery life per charge, one step pairing, and crystal clear built-in microphone.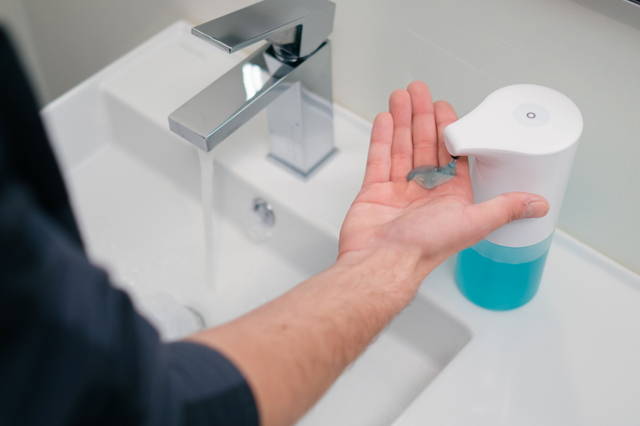 Sohp Touchless Dispenser

$49 Retail Value
In a contact-free world, it only makes sense that your hand washing experience was also contactless.With the Sohp Dispenser, you can rely on precise and touchless soap dispensing. Get started by filling up the 350 mL reservoir with your favorite gel soap and start washing those germs away!
Featuring a clean, minimalistic design, built-in rechargeable battery via USB, infrared sensor and splash-proof design. $49 retail value.
Casalink Smart WiFi Plugs (2-pack)
$29 Retail Value

A WiFi-enabled, smart plug that'll keep you connectedto the things you use often - lamps, fans, stringlighting and more . Turn on/off via the app, or setschedules to automatically control anything that'splugged into Casalink. Left the house and forgot toturn the lights off? Don't worry. Turn it off remotelyfrom the convenience of your smart phone.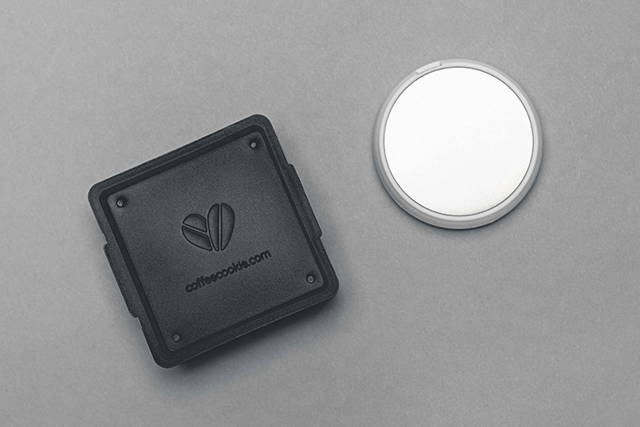 Coffee Cookie
$20 Retail Value

We know that a tumbler can keep your coffee hotway longer than a paper cup can. But what if we toldyou that the Coffee Cookie can solve this dilemma?The macaron-size, USB rechargeable, warmer fits inmost standard paper cups, keeping your coffee atyour ideal temperature all day long.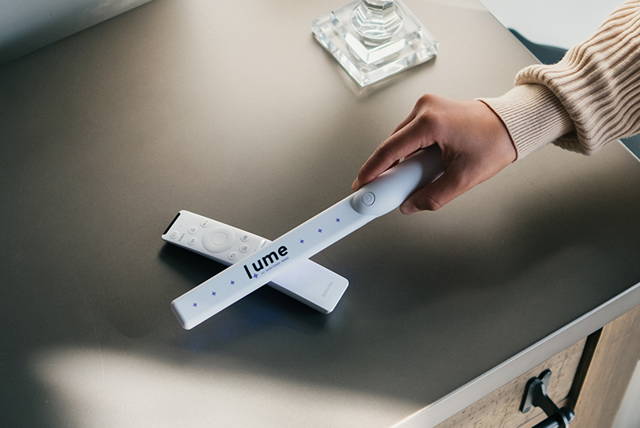 Lume UV Sanitizing Wand

$79 Retail Value
Don't let its slim size fool you. The Lume UV Wand packs a punch! It can disinfect just about any item using UVC LED lights, destroying 99% of germs on contact. Also, it has a safety sensor that will turn off the Lume when it's turned over during the disinfection process. Sanitizing can now be fast and mess-free.

With cold and flu season right around the corner, we must be more diligent than ever about protecting ourselves and our families & Lume is one of the easiest ways to do so. $79 retail value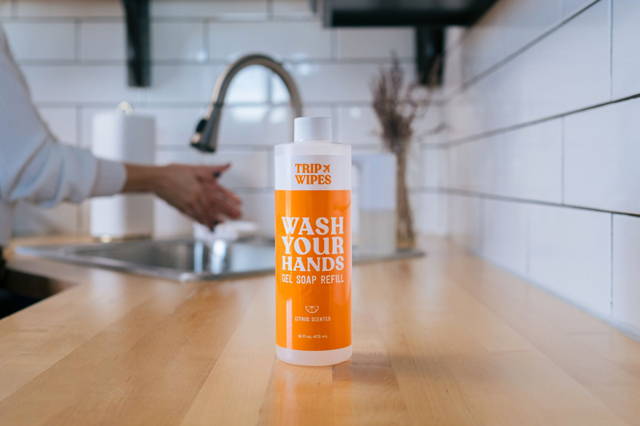 Trip Wipes Citrus Gel Soap

$10 Retail Value
Detroit-based Trip Wipes delivers their signature - and amazing - citrus scent, in the form of gel soap, perfectly paired with your Sohp Touchless Dispenser
Introducing…
The Limited Edition Anniversary BREO BOX!


For our 4th birthday we've created our BIGGEST BOX YET, just for you! This box is filled with $800+ worth of goodies, and we only have 500 boxes available.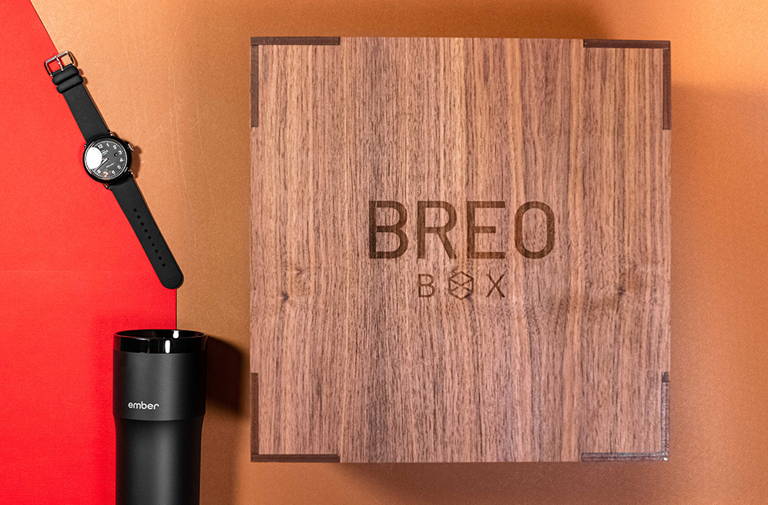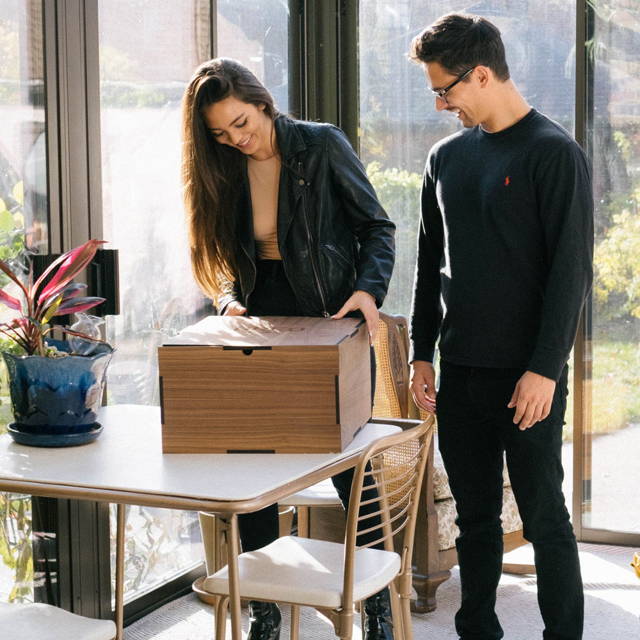 The BEST gift you can give!
Discover new "Life Hacks"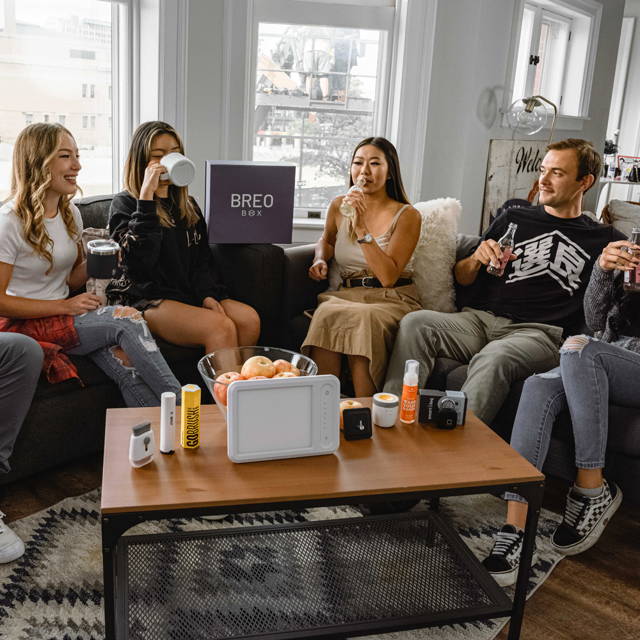 Open with your family & friends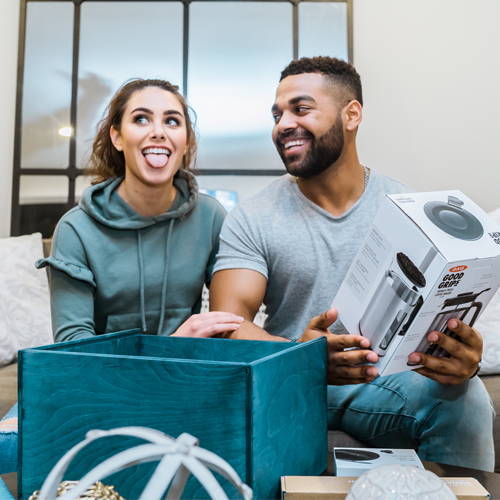 Treat yourself to extravagance