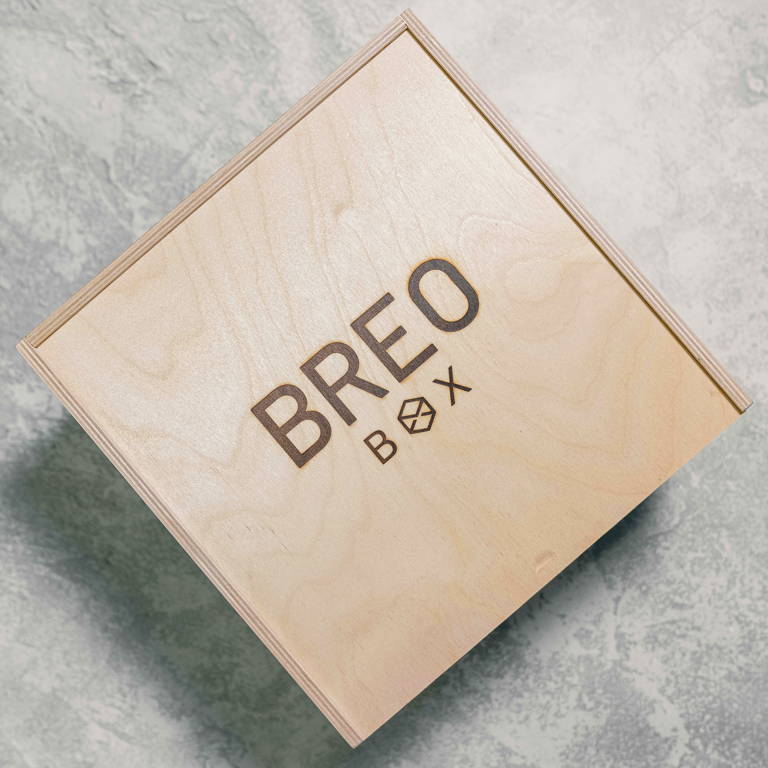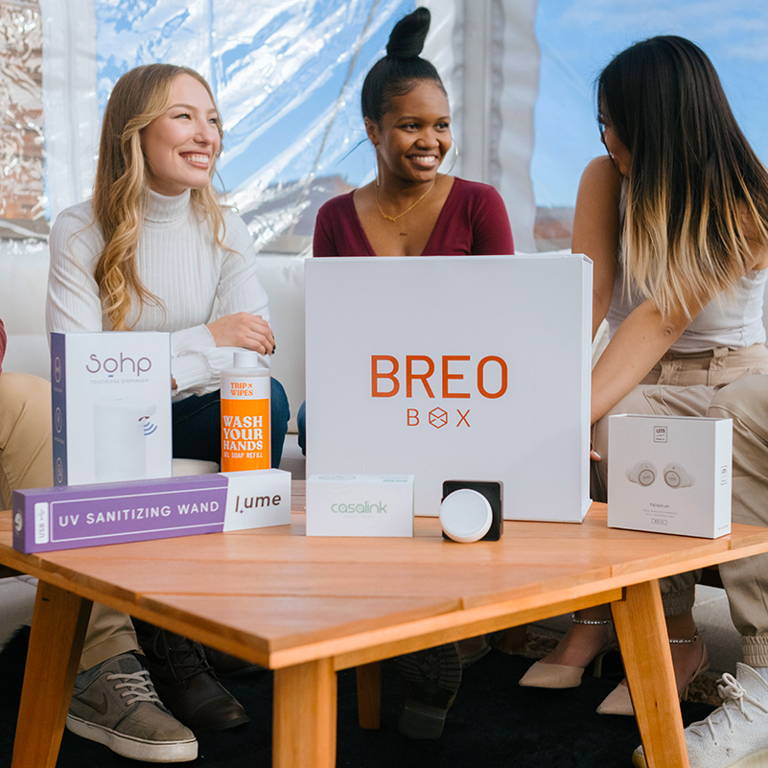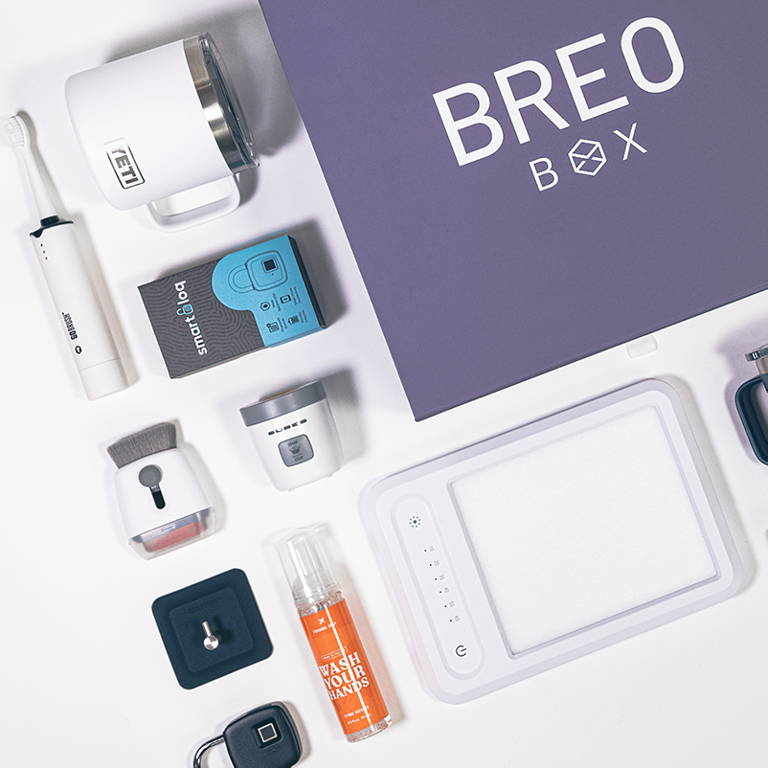 With our gift options, you can send a single box as a gift, or up to 4-seasons (4 boxes) prepaid - it's the gift that keeps on giving!


Simply select how many boxes you want to give, and the recipient will receive the current edition, and then a new box, every 3 months, until they've received all the boxes in your plan.
Each box contains a hand-packed, curated box with 5-8 items that revolve around everyday essentials, fitness/health, and tech, curated to fit the season - the perfect gift for anyone!
QUICK TIP: Use the buyer's email address so that the recipient doesn't get notified of the order!

All Gift Purchases will receive the Spring 2021 Edition as their first box
Select Number of Season (Boxes) To Send As Gifts
NEW! Get the Spring 2021 Edition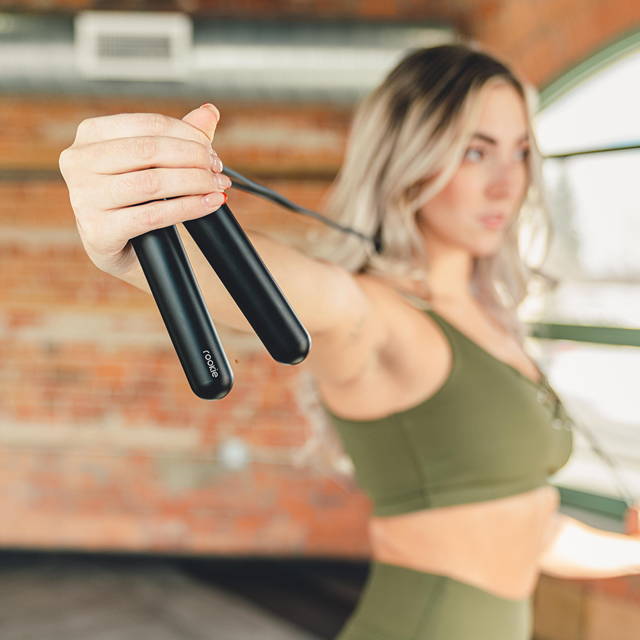 The newest evolution of the jump rope!
As seen in Apple Stores, Nordstrom, and now BREO BOX, the Tangram SmartRope Rookie is here to ELEVATE your jump rope experience. The Rookie is a SmartRope, meaning it connects to your mobile device and easily tracks things like jump count, duration, calories burned, and much more, via the SmartRope App. More than that, it has the SMOOTHEST jump rope rotation mechanism you've ever felt, is quickly adjustable to share with family and has a soft-touch grip that you won't want to let go of. Get it now in the Spring 2021 Edition BREO BOX!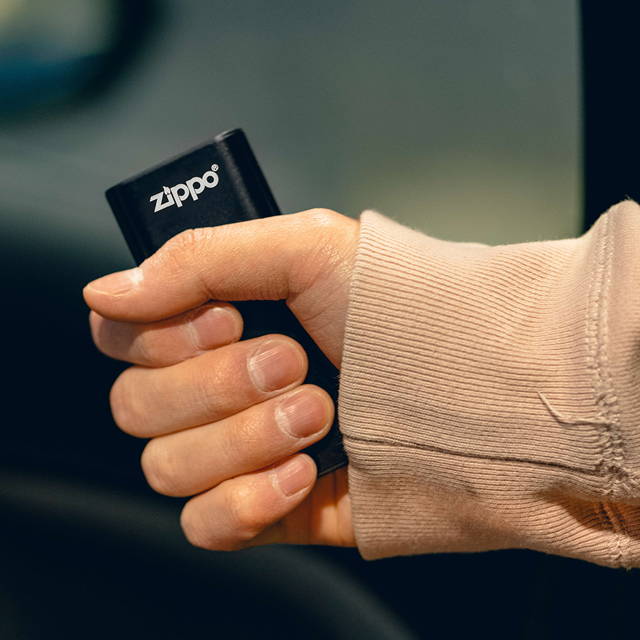 Zippo HeatBank® 3 Hand Warmer
From your favorite - and most ICONIC - lighter company in the world comes one of coolest products we've seen yet.
Introducing the Zippo HeatBank® 3. Doubling as a power bank, the HeatBank® is perfect for everything from ski and camping trips to early morning dog walks and everything in between. Dual sided heat means the HeatBank® provides constant warmth and it slips easily into your pocket, making it ideal for bringing along on chilly walks. Outdoor dining will be more comfortable than ever, and with two heat settings, you can adjust the HeatBank® to your liking, up to 3 hours of warmth.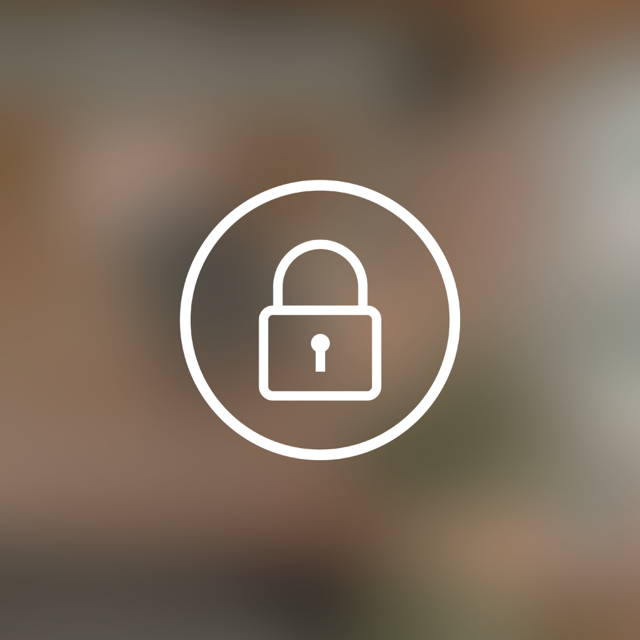 Locked Spoiler
Check Back Soon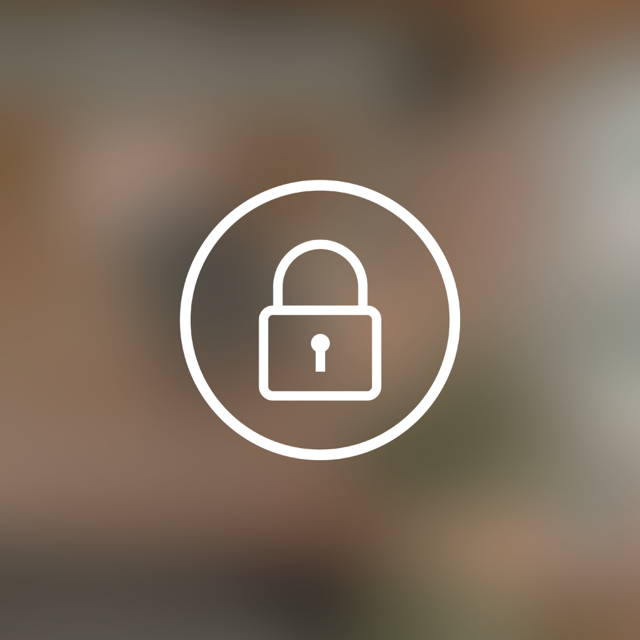 Locked Spoiler
Check Back Soon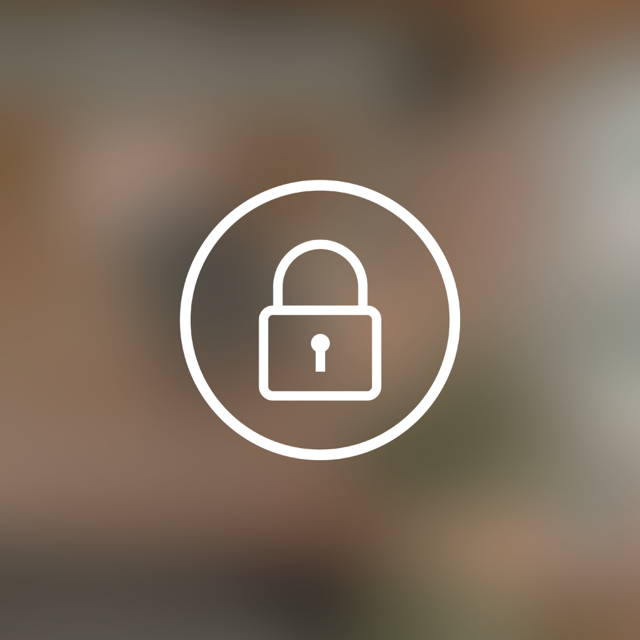 Locked Spoiler
Check Back Soon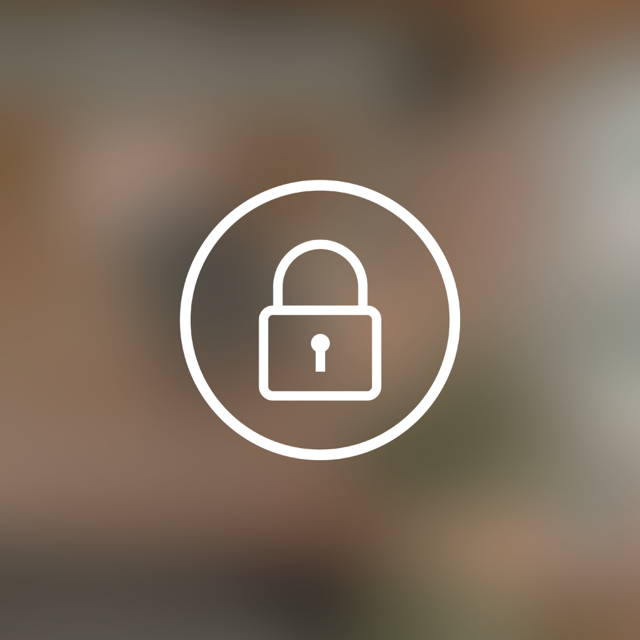 Locked Spoiler
Check Back Soon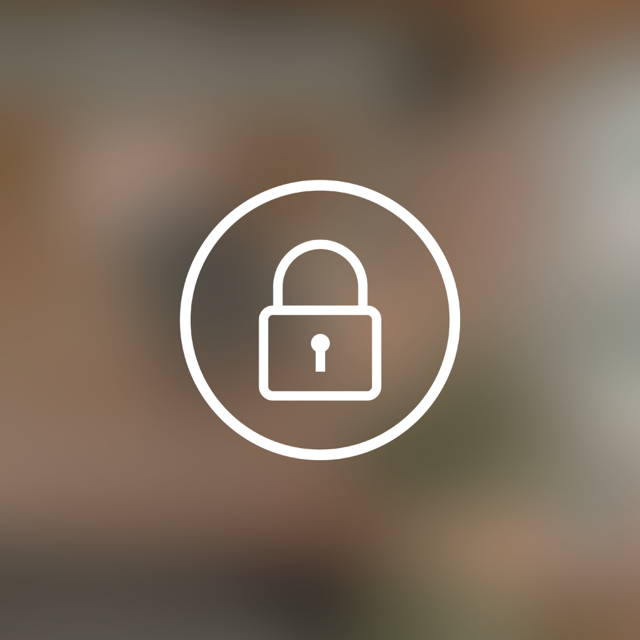 Locked Spoiler
Check Back Soon

The Fall 2020 Edition Box
Smart Loq Biometric Padlock
FRESHeTECH Light Therapy Lamp
YETI Rambler Mug 14oz
OXO Punctual Egg Timer
OXO Sweep & Swipe Laptop Cleaner
Tooletries "The Arnold" Hook
Tooletries GOBRUSH Portable Toothbrush
Trip Wipes Travel Foam Hand Soap
The Summer 2020 Edition Box
Keysmart CleanKey
RhinoMed Mute Nasal Dilator
Ace of Spades Mini Projector
Oniva Blanket Tote Outdoor Picnic Blanket
MYO rykr roll
The Hip Circle by Approach Apparel
Veho TA-8 In-Car Cradle + Charger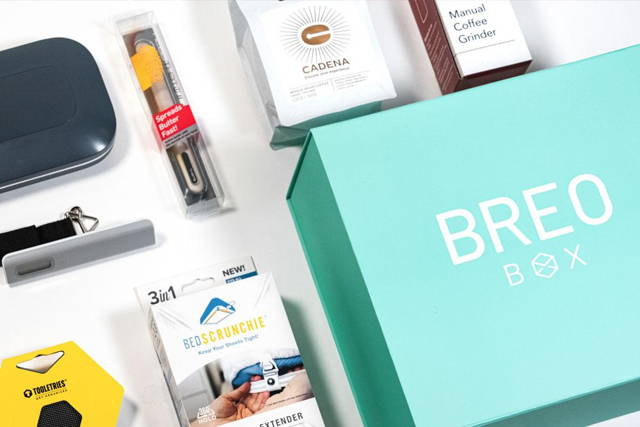 The Spring 2020 Edition Box
PhoneSoap PRO

SPREADTHAT! II Self-Warming Butter Knife

The Body Scrubber by Tooletries
Sous Shop Coffee Grinder
The Bed Scrunchie
Greater Goods Digital Luggage Scale
Cadena Whole Bean Coffee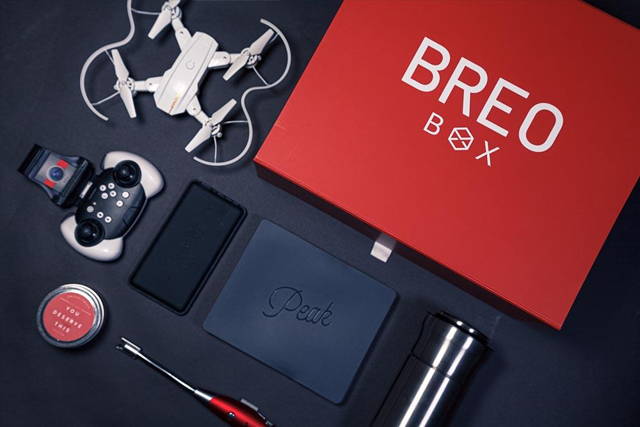 The Winter 2019 Edition Box
Ekho HD Video Drone



Detroit Wick Candle
Tesla X ARC USB Candle Lighter
Ace Of Spades Wireless Power Bank
OXO Steel Press & Pour Cocktail Shaker
W&P Design Crushed Ice Tray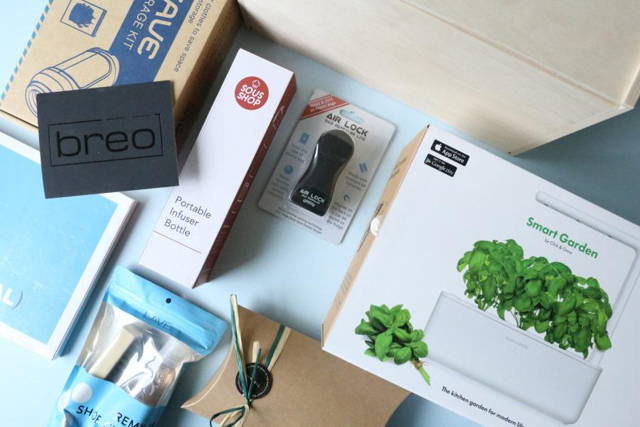 The Fall 2019 Edition Box
Click & Grow The Smart Garden 3



Dr. Save Vacuum Travel Kit + 4 additional storage bags
Sous Shop Tea on the Go Infuser Tumbler
TeaHaus Tea Sommelier Curated Tasting Set
W&P Design "The Yoga Man(ual)" by Jen Murphy
FRESHeTECH Air Lock Lite Bag Resealer
LAVE Gallery Classic Shoe Care Kit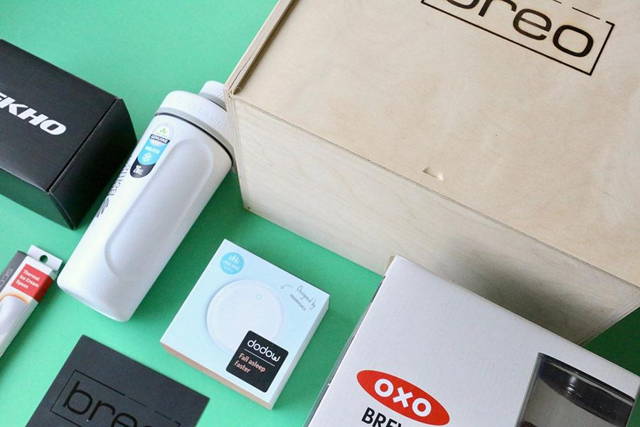 The Summer 2019 Edition Box
Ekho Sports & Action Waterproof Camera



OXO Good Grips Cold Brew Coffee Maker
Dodow Sleep Aid Device
BlenderBottle® Radian&trade Insulated Stainless Steel Shake
THAT! Inventions ScoopTHAT! Li'l Dipper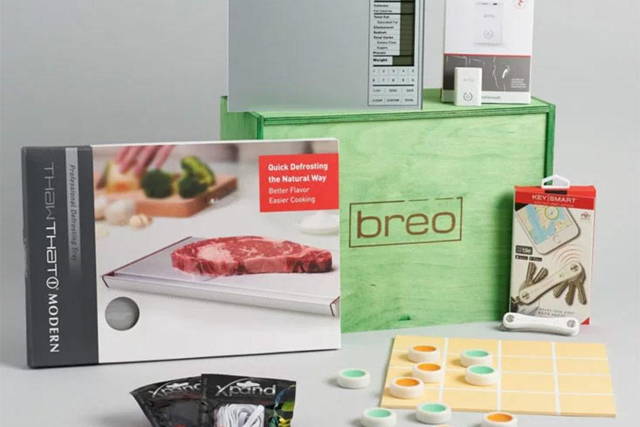 The Spring 2019 Edition Box
KeySmart Pro™ with Tile™



AirFlys Wireless Audio
Perfect Portions Scale
ThawTHAT! Modern Defrosting Board
Switch Board Game by Weller & Sons
Xpand Original No-Tie Lacing System (2 pairs)
Understanding Healthy Eating eBook & Renaissance Kitchen eCookbook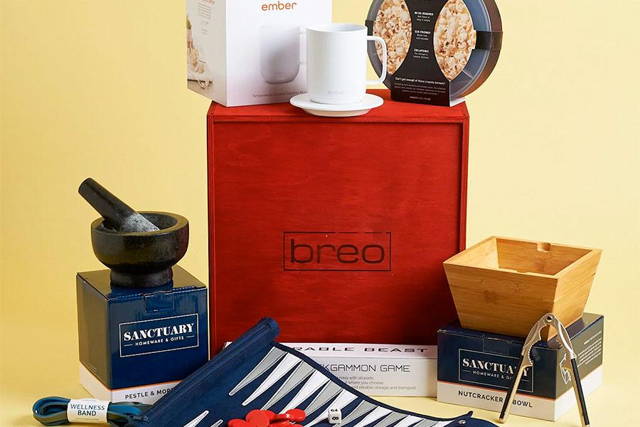 The Winter 2018 Edition Box
Ember®: The World's First Temperature Control Mug™



The Popper
Wellness Band
Roll-Up Backgammon Set
Mortar & Pestle Set
Nutcracker & Bowl Set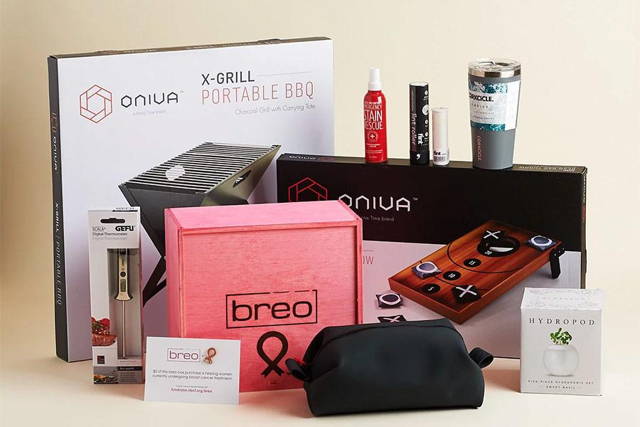 The Fall 2018 Edition Box
Oniva X-Grill Portable BBQ



Oniva Mini Bean Bag Throw
Corkcicle 16 oz. Waterman Edition Tumbler
Gefu Digital Thermometer
W&P Design Hydropod
Tooletries Koby Bag
Flint Lint Roller & Refill
Little Red Bottle Emergency Stain Rescue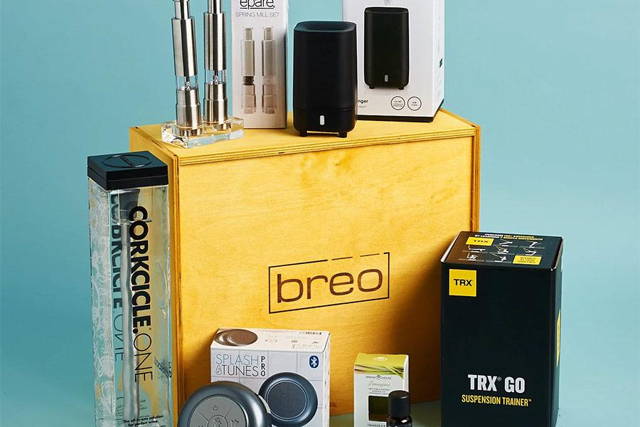 The Summer 2018 Edition Box
TRX Go Suspension Training System
Fresh e Tech Splash Tunes Pro Metallic Limited Edition
Corkcicle ONE
Serene House Travel Diffuser & Oil
Serene House Lemon Grass 100% Pure & Natural Essential Oil
eparé steel spring salt & pepper grinder set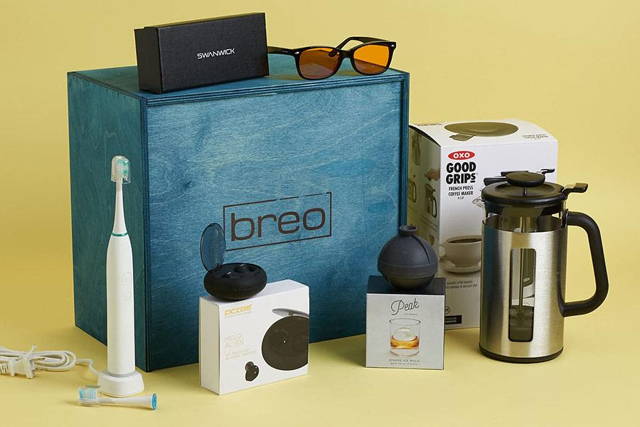 The Spring 2018 Edition Box
OXO Stainless Steel French Press
Alien E10 Wireless Earbuds
Greater Goods Balance Sonic Toothbrush
Swanwick Sleep Blue-light Blocking Glasses
W&P Peak Single Sphere Ice mold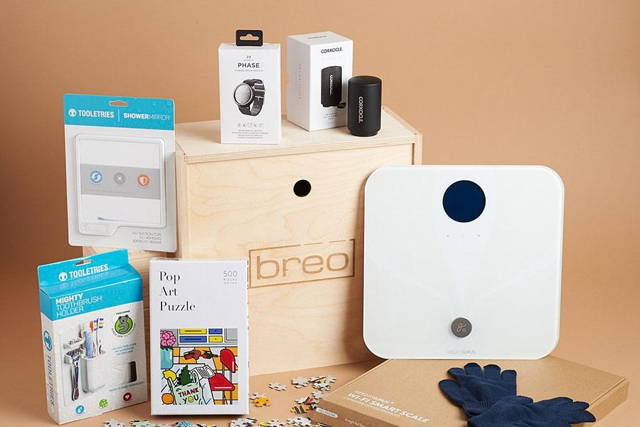 The Winter 2017 Edition Box
MisFit Phase Hybrid Smart Watch



Weight Gurus WiFi Smart Scale by Greater Goods
W&P Design Pop Art 500-Piece Puzzle
Corkcicle Decapitator
Tooletries Toothbrush/Razor Organizer + Shower Mirror Bundle
iGlove Touchscreen 5-tip Gloves