Photo by LinkedIn Sales Solutions on Unsplash
In today's fast-paced world, the concept of the traditional office is rapidly evolving. More and more people are embracing remote work, and the freedom to work from anywhere has become a reality for many. Whether you're a digital nomad, a freelancer, or simply someone who values flexibility, the ability to work from anywhere can be a game-changer in achieving a work-life balance that suits your lifestyle.
But here's the real secret to thriving in this dynamic landscape: it's not about working harder; it's about working smarter. In this blog post, we invite you to step into the realm of remote work, where productivity meets liberation. From the power of being mobile to mastering time management and overcoming challenges, join us on a journey through the world of remote work and discover the tools and strategies that can help you thrive in this dynamic work environment.
The Power of Being Mobile
One of the greatest advantages of working remotely is the freedom to choose your workspace. It could be a cozy coffee shop, a shared co-working space, a beautiful park, or even your favorite spot in your own home. The ability to move around and change your environment can boost creativity and productivity.
However, there's one constant in the life of a remote worker: the need for a reliable power source. Our gadgets are our lifelines, and keeping them charged is non-negotiable. That's where the magic of a dual power bank comes into play.
Imagine this scenario: you've found the perfect corner in a bustling cafe, set up your laptop, and are ready to dive into your tasks for the day. But wait, your laptop's battery is running low, and there are no available power outlets nearby. Panic sets in. That's when the MagPak Dual Power Bank becomes your hero.
This compact and efficient power bank is designed for the mobile lifestyle. It features two USB ports, allowing you to charge multiple devices simultaneously. With a capacity of 10,000mAh, it can charge your smartphone, tablet, or even your laptop, giving you the peace of mind that your devices won't run out of juice during crucial moments.
But what truly sets it apart is its smart charging technology. The MagPak Dual Power Bank can identify the specific power needs of your devices and adjust its output accordingly, ensuring efficient and safe charging. No need to worry about overcharging or damaging your gadgets. It's a reliable companion that keeps you connected, even when you're miles away from the nearest power outlet.
Exciting news for our readers! The MagPak Dual Power Bank, the ultimate companion for remote workers, is making its debut in the Fall 2023 BREO BOX subscription box. Don't miss out on this opportunity to supercharge your productivity on the go—subscribe today and power up your work-from-anywhere experience
The Art of Time Management
In the realm of remote work, time management takes center stage. It's the glue that holds together your day and keeps tasks flowing smoothly. But what does it entail? Well, it's about setting your sights on clear goals, prioritizing tasks effectively, and crafting a daily schedule that optimizes productivity.
Don't forget to explore productivity techniques like the Pomodoro method to supercharge your efficiency. When you work remotely, time is your most valuable asset, so master the art of managing it wisely. 
Photo by Estée Janssens on Unsplash
Balancing Work and Life
Remote work promises the freedom to blend professional and personal life, but striking that delicate balance is an art. It involves creating clear boundaries that separate work from your personal life, carving out dedicated workspaces at home, and making room for regular breaks to recharge.
The key is to prioritize your well-being while savoring the flexibility that remote work offers. Your mental and emotional health matter, and maintaining a healthy work-life balance is your compass in this journey.
Staying Connected
Remote work doesn't mean toiling in isolation. Staying connected with colleagues, clients, and peers is paramount. Virtual meetings, messaging apps, and collaborative tools bridge the physical gaps and foster effective communication.
Building and nurturing professional relationships in a virtual realm is an art in itself, and remote workers must become adept at it. After all, the strength of your connections can significantly impact your remote work experience.
Embracing Flexibility
One of the allures of remote work is its flexibility. It means tailoring your workday to fit your life, be it accommodating personal commitments, pursuing hobbies, or exploring new destinations. The power lies in your hands to craft a work schedule that aligns with your aspirations. This flexibility is the key to heightened job satisfaction and a work-life fit that feels just right.
Overcoming Challenges
Remote work presents its unique set of challenges. Distractions at home, feelings of isolation, and coordinating across different time zones can be hurdles to overcome. But fear not; with the right strategies, these challenges can be turned into stepping stones to success.
Create an efficient workspace, devise methods to stay focused, and implement effective communication techniques. In the world of remote work, challenges are opportunities for growth.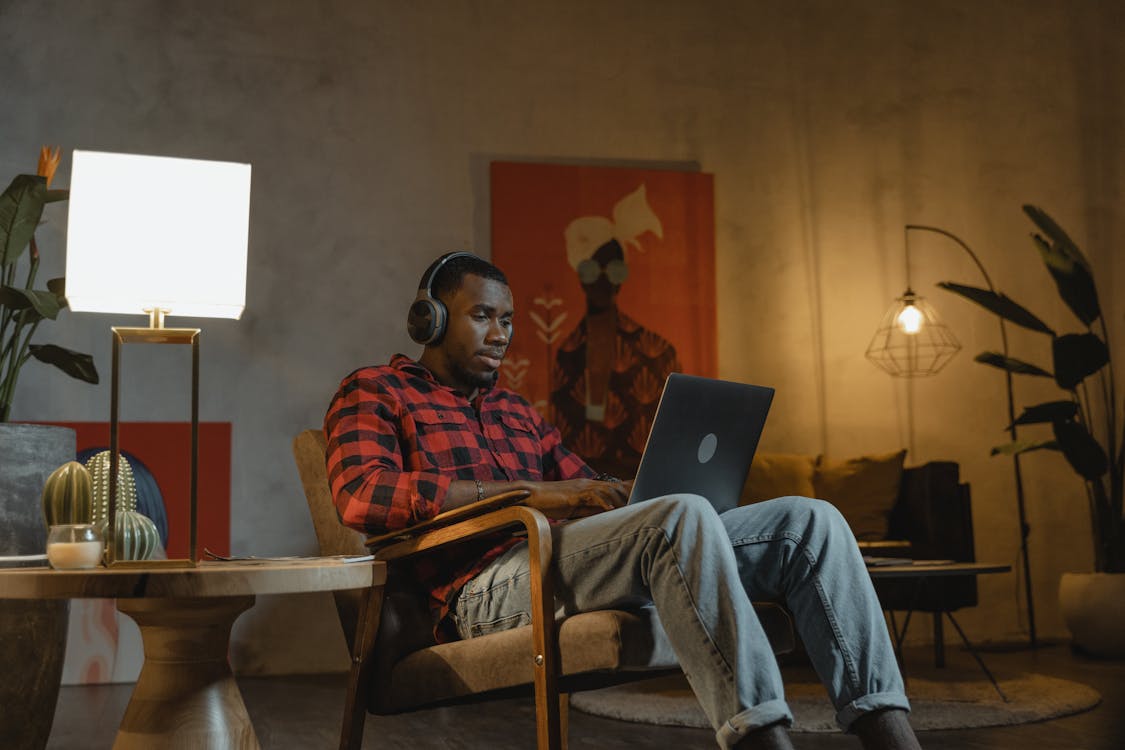 Photo by Tima Miroshnichenko on www.pexels.com
Achieving Long-Term Success
Remote work isn't just a fleeting trend; it's a pathway to a long and fulfilling career. Success in the remote work landscape requires setting clear career goals, continuously honing your skills, and staying attuned to industry trends. Remote workers can nurture their careers, finding opportunities for growth, and achieving long-term success in a landscape that continues to expand and evolve.
The Future of Remote Work
This dynamic landscape is shaped by technology, changing attitudes toward workspaces, and global events. Remote work isn't a fad; it's here to stay, influencing traditional office setups and the broader job market. It's a realm of boundless possibilities, where adaptability and embracing change are the keys to thriving in this ever-evolving work environment.
Subscribe to BREO BOX now and get ready to elevate your remote work game with the MagPak Dual Power Bank! Click here to join the productivity revolution.