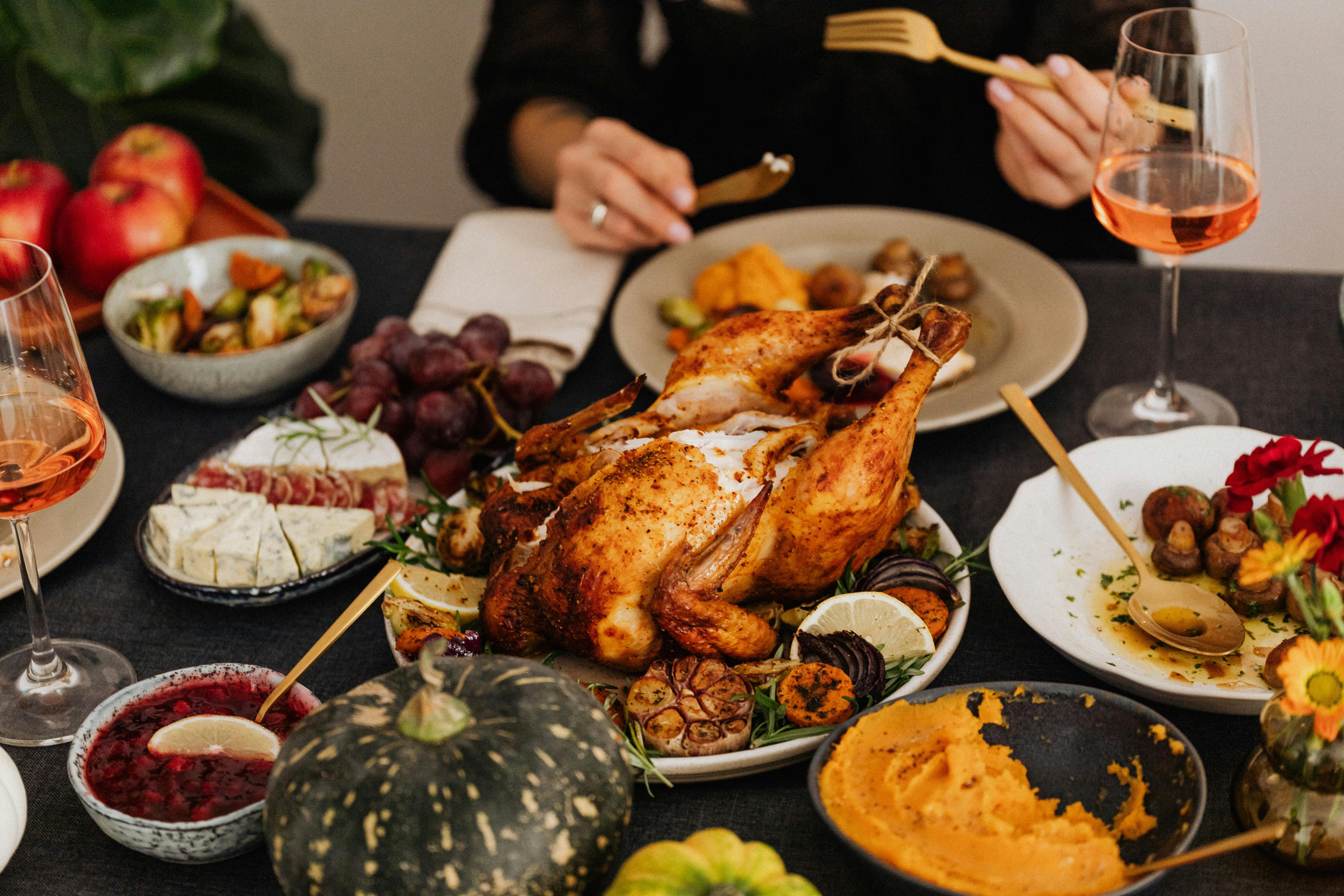 Photo by Karolina Grabowska on www.pexels.com
Thanksgiving is more than just a feast; it's a time to come together with loved ones, express gratitude for the blessings in our lives, and create lasting memories. The holiday is often associated with warm, aromatic dishes, laughter around the table, and an atmosphere of togetherness.
If you're attending a Thanksgiving gathering, you probably understand the effort and dedication that hosts put into making the day special. This year, show your appreciation by bringing thoughtful gifts that can elevate the host's experience and express your gratitude.
Culinary Delights
The heart of Thanksgiving lies in the delectable dishes prepared with love and care. While the host is busy preparing the feast, they'll appreciate high-quality culinary essentials that can enhance their culinary creations. A set of elegant serving platters or a beautifully crafted carving knife can be invaluable for presenting the Thanksgiving feast in style. These items not only serve a practical purpose but also add a touch of sophistication to the dining experience.
A Toast to Good Times
Thanksgiving often involves a toast to good times and cherished moments. A bottle of fine wine or a set of exquisite wine glasses can be an excellent choice for a Thanksgiving host. Wine complements the Thanksgiving meal, and a well-chosen bottle is sure to be appreciated. Plus, a host can never have too many wine glasses for toasting to the joys of the holiday season.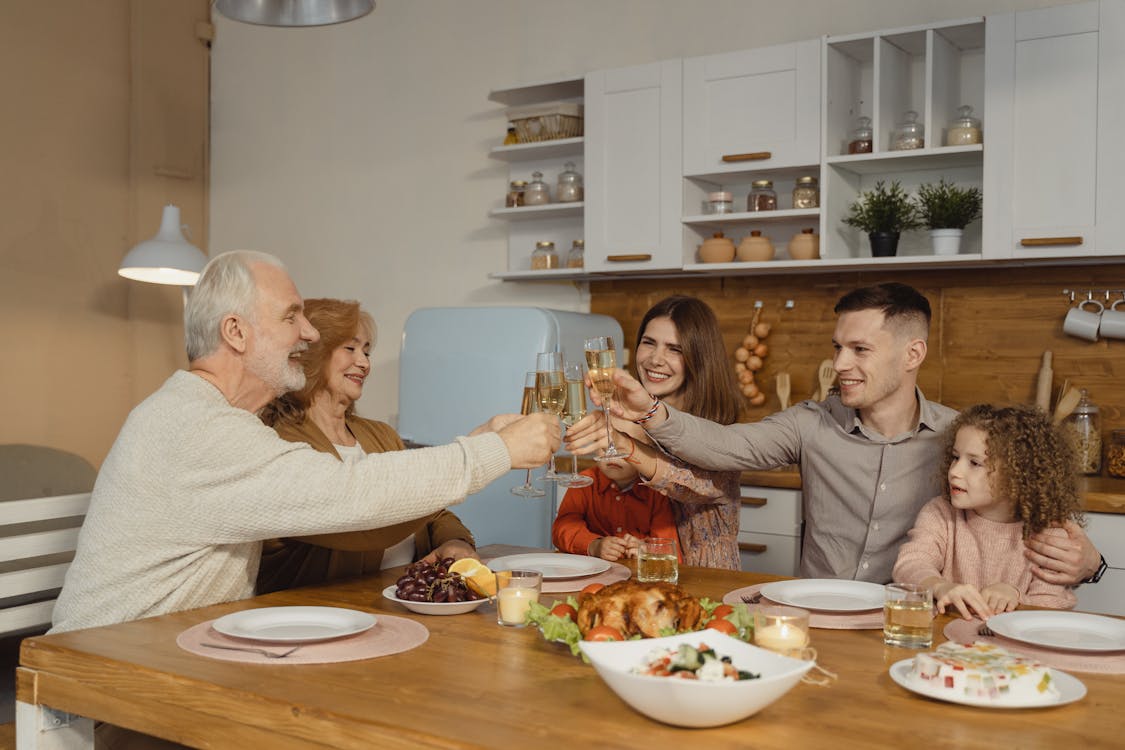 Photo by Tima Miroshnichenko on www.pexels.com
Warmth and Comfort 
As the Thanksgiving celebration continues, the warmth of the gathering becomes even more apparent. Consider adding to the cozy atmosphere with a set of plush blankets or stylish throw pillows. These thoughtful gifts make the home more inviting for guests to relax and enjoy the festivities. As everyone gathers around, the added comfort enhances the sense of togetherness.
A Token of Appreciation 
Small tokens of appreciation can go a long way in expressing your gratitude. Consider a beautiful scented candle, a potted plant, or a personalized ornament. These gifts not only add a decorative touch to the home but also serve as lasting mementos of the special day. The scented candle can fill the air with a pleasant fragrance, enhancing the ambiance of the space. 
Dessert Delights
The dessert course is often a highlight of Thanksgiving. Presenting your host with a dessert-related gift, such as a gourmet pie, artisanal chocolates, or a set of dessert plates, is a sweet gesture that perfectly complements the festivities. These gifts add an extra layer of sweetness to the celebration, and the host will appreciate the thought you put into making the holiday meal even more special.
A Helping Hand 
For a practical touch, consider a gift that helps with cleanup or organization. A stylish set of dish towels or a quality kitchen organizer can be a valuable addition to the host's kitchen. Thanksgiving meals can create a lot of dishes, and these items will not only be practical but also help the host manage the post-feast cleanup more efficiently.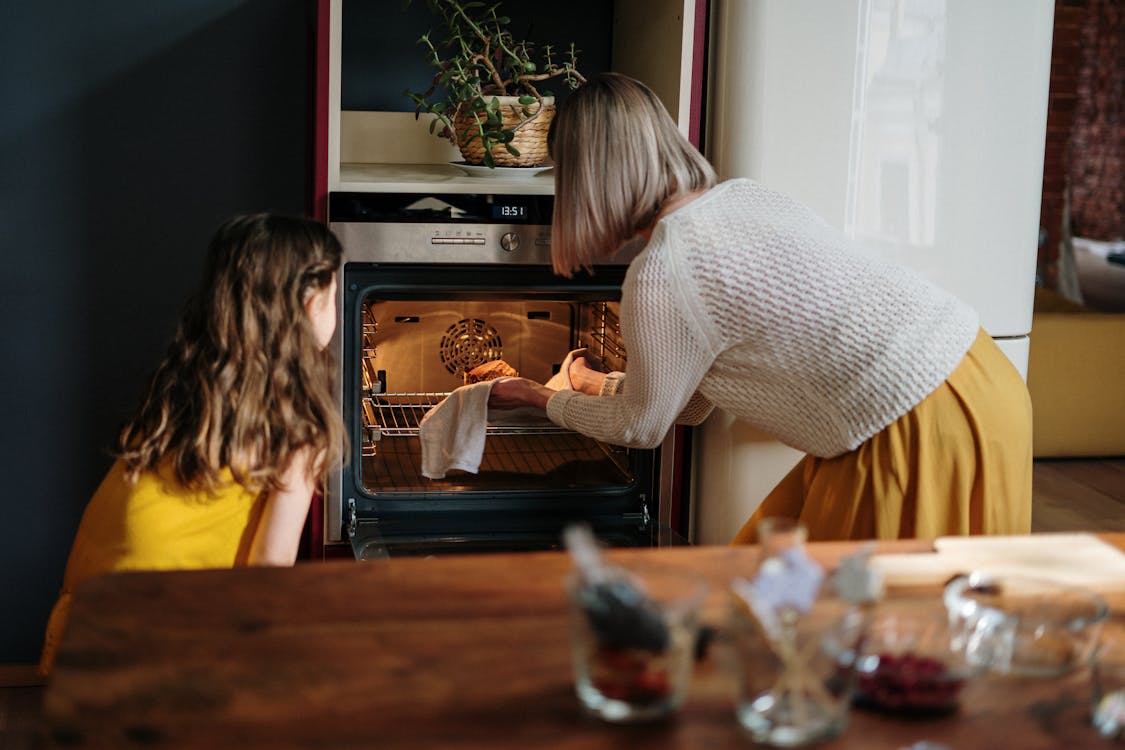 Photo by cottonbro studio on www.pexels.com
A Dash of Elegance
Adding a touch of elegance to the Thanksgiving table can be a delightful choice. An elegant centerpiece, a set of fine china, or a beautifully designed tablecloth can transform the dining experience into a true feast for the senses. These gifts enhance the visual appeal of the table and create a memorable atmosphere for everyone to enjoy. 
A Thoughtful Note
No matter what gift you choose, include a heartfelt note expressing your gratitude for the host's efforts. A sincere message of thanks adds a personal touch to your gift and conveys your appreciation on a deeper level. The written note is a small yet significant gesture that shows your thoughtfulness. 
A Surprise with BREO BOX 
As a special twist, consider surprising your host with a subscription to BREO BOX's lifestyle subscription box. BREO BOX delivers a quarterly dose of innovative and unique products that can enhance various aspects of your life. From tech gadgets to home essentials, each box is filled with surprises designed to delight. The surprise of each box arriving on your host's doorstep is a joyful reminder of the thought and care you've put into the gift.
As a Reminder…
Thanksgiving is a time to come together, enjoy delicious food, and express gratitude for the blessings in our lives. By bringing a thoughtful gift to your host, you not only show your appreciation but also contribute to the warmth and charm of the gathering. These Thanksgiving host essentials are tokens of your gratitude and are sure to be cherished by the hosts who work tirelessly to make this special day memorable.
Make this Thanksgiving season even more special! Subscribe to BREO BOX and treat yourself to the gift of innovation and joy. With our quarterly surprises, you'll have something extra to be thankful for. Start your subscription today and get ready for the delightful surprises that await you!